I want to trek/hike/travel to beautiful offbeat places with very less crowd. This is my humble beginning towards an outrageous Bucket List.
2014
May 2014 HIMALAYA – Triund Trek May 2014
May 2014 – Dec 2015 SAHYADRI treks:
Kalsubai, Alang-Madan-Kulang, ratangad, mrugaggad, manikgad, karnala, raigad, , sinhagad, , shivneri, kalavantin, irshalgad, pratapgad, lohagad, rajgad, torna, janjira, raireshwar, kenjalgad, rohida, kurudeshwar, maangad, panhaledurga, bhimashankar, korigad, ghangad
2016
Jan 2016 SAHYADRI  treks – mahuligad, bhandargad,
Feb 2016 HIMALAYA Chadar trek
March 2016 TRAVEL Jaipur, Rajasthan
May 2016 SAHYADRI  treks – galana, kankrala, dhunda, malegaon,
July 2016 SAHYADRI treks – Ramshej, Dehergad,
July 2016 HIMALAYA trek – Stok Kangri Expedition 20000 ft Summit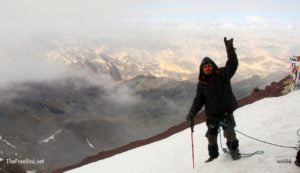 September 2016 SAHYADRI trek – Pandavgad, Vairatgad, Rajapuri Caves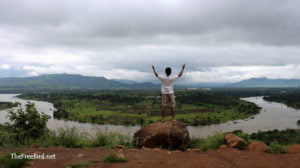 November 2016 SAHYADRI Trek – Brahmagiri, Bhandardurga- rock cut stairs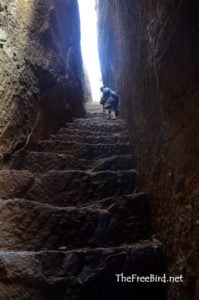 November 2016 SAHYADRI trek – Harihar-80 degree stairs, Basgad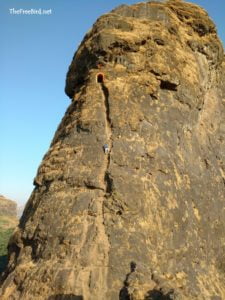 December 2016 TRAVEL– Goa
2017
January 2017 TRAVEL – Jodhpur, Rajasthan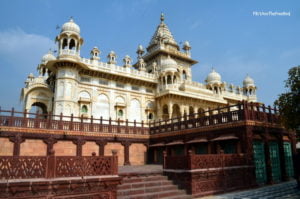 February 2017 SAHYADRI – Tikona trek
March 2017 – Adventure – Swam 1 km at a stretch
April – May 2017 – HIMALAYA – NIMAS Basic Mountaineering Course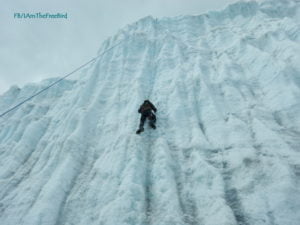 August 2017  – Adventure – BP 609 INDIA- Pak Border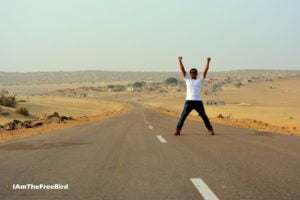 September 2017- TRAVEL – Gandikota– Belum Caves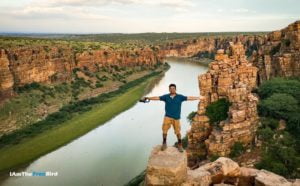 December 2017 SAHYADRI – Risky Bhairavgad Moroshi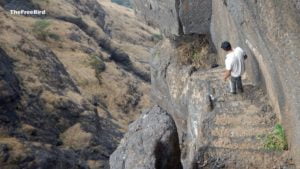 2018
For 2018 I have bigger GOALS to achieve-
1.  Disciplining Sleep Timings & exercising at 7 am
2.  Improving Rock- Climbing Skills
3.  Attempting a 6000m peak + A Himalayan Trek
4.  Atleast 20 peaks in Sahyadris
07 January 2017 SAHYADRI – Chimney climbing at Padargad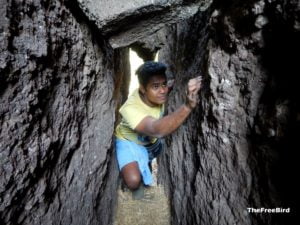 THE WAY AHEAD
– ( Edit 13 Jan 2018)
The plan is to trek as much as possible in the next few years. Travelling can wait for times when body wont support that much exhertion.
Mountaineering Goals:
In the next 5 years i see myself summiting peaks at 6000m and moving to 7000m and finally breaking into 8000m barrier after 3-4 years. I have put this on my website to motivate myself.  No long term plan is ready but the nearest plan is to summit a 6000m peak this year 2018 prabably Kang Yatse 2. Financial Plan is yet to be figured out. Only if some rich guy could sponsor me.
Travel Goals:
I will continue to budget travel in India. Long term goals include overseas places like Santorini, Seychelles, European trip, Iceland, Adventure trip of New Zealand etc. I can probably add the entire world in the list.
Improving endurance and breathing would be the key focus of 2018.
Will keep you posted. Cheers.
You can follow my updates  on

 FB ,  G+ ,  INSTA ,  Tweeter  & You

Tube

 

.

Feel free to suggest any offbeat adventures.