Basic Mountaineering Course ( BMC) @ NIMAS: River Crossing & Survival
Before you relive my river crossing & survival experience in case you have missed the starting of the series have a look at these first:
April 23 Day 13:
Today we were supposed to carry the remaining 15 kilos of our backpack to Half-link. But probably the instructors saw our tired faces and postponed the drudgery. Today we had a break in our schedule and the time was used for some fun activity. Today we did river crossing.
Not sure what we had in store we headed to the nearby magochu ( chu means river).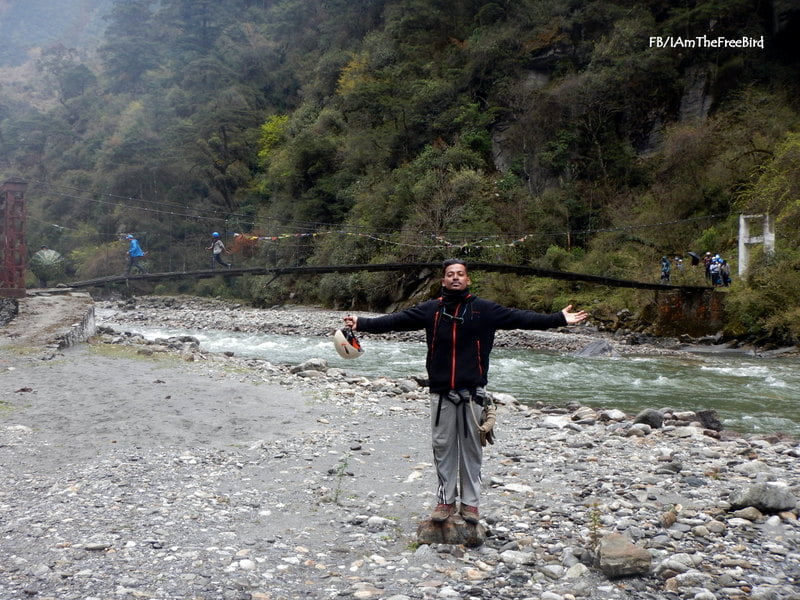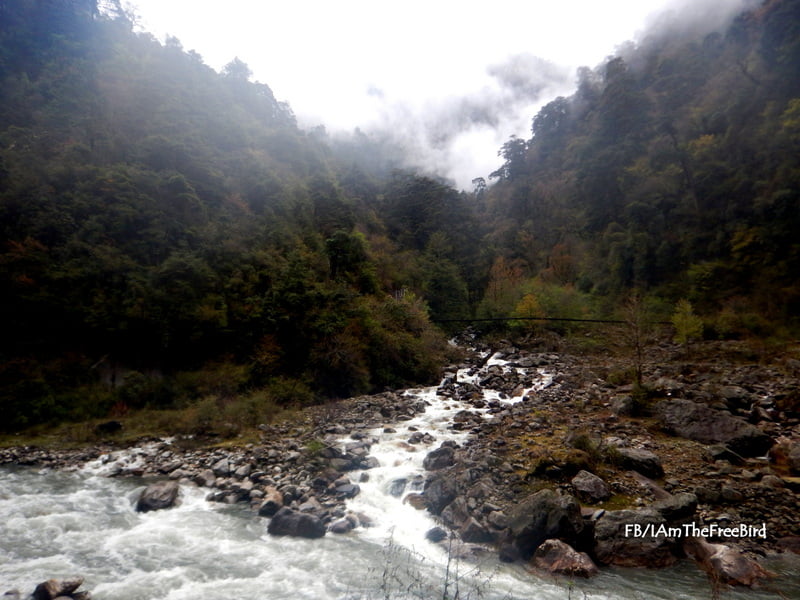 Walking for about half an hour we reached the river crossing spot. We arranged lots of rocks to increase the height of the pivot. Instructors & army guys did a wonderful job of getting the rope to the other side of the end.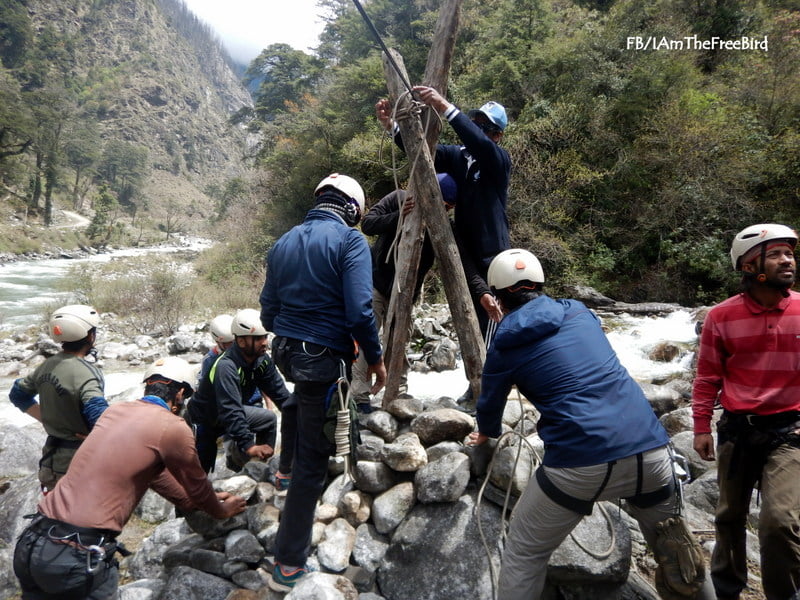 There are many ways to cross a river single rope, double rope, tarzan swing etc . We were happy to do this tree link .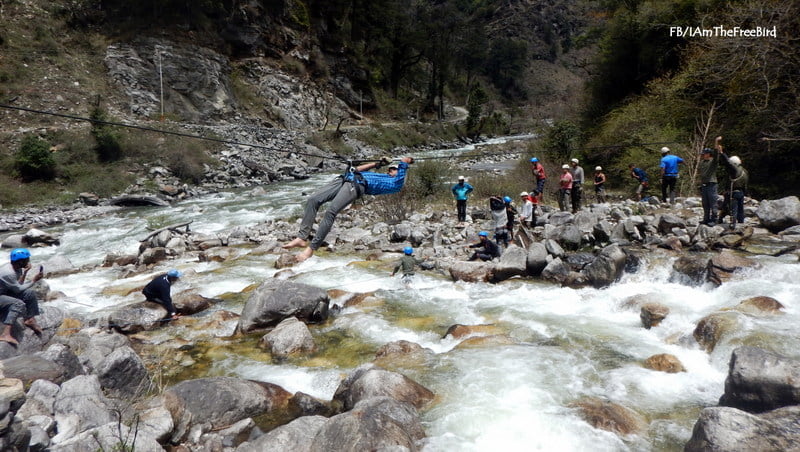 Once at the other side  we had to come back using no support at all. The rope tied is just as a fallback support &  we had to cross the river just by using our sixth sense.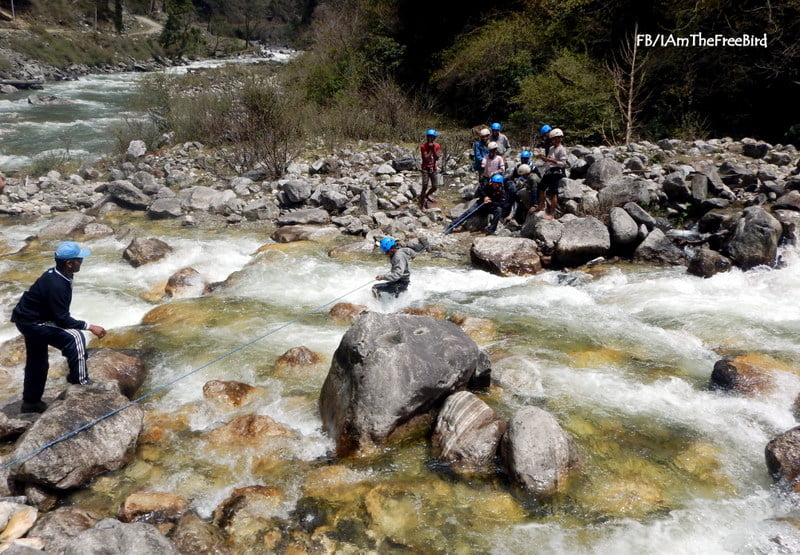 The instructors ensured that we felt the heavy current and  made sure we were drenched. The fallback safety rope was used to simulate random currents.Only few amongst us crossed  without getting wet.The adrenaline pump was brilliant.
——————————————-
If you fancy my cameras
Waterproof cam 
My DSLR 
——————————————-
Our wet clothes made us run back to the base. Jam Paani awaited the happy shivering faces at the base. Day  well spent
April 24 Day 14: ( Move to Half-Link 15kms- 15kg back pack)
Today we move to half link on the same route we traced back couple of days back carrying 7-8 kilos.Only difference is today we carry the remaining stuff of back breaking 15kgs weight. Angry shoulders. The journey was very tiresome.But on reaching Half-link all the pain vanished as we took part into Survival.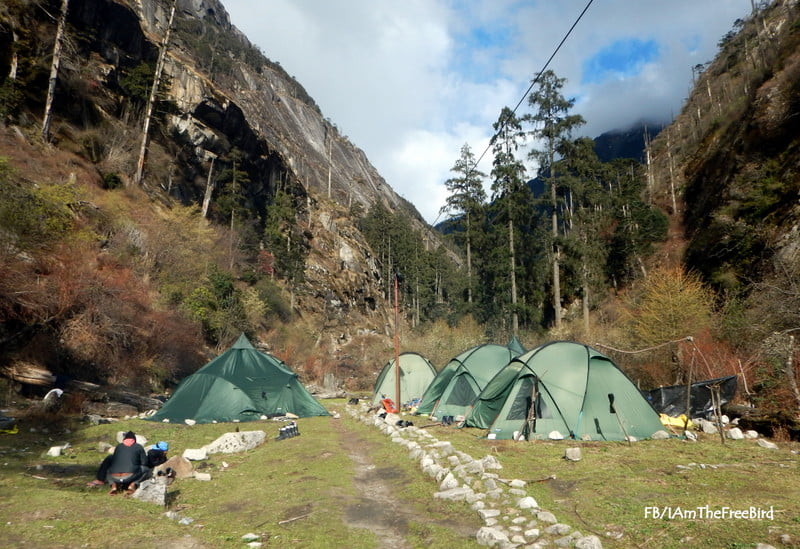 Survival
We were divided into two teams as we prepared dinner today. We collected wood, limited food stock & gathered the remaining of our energy after the heavy trek in the morning as we decided to put the chef's hat on.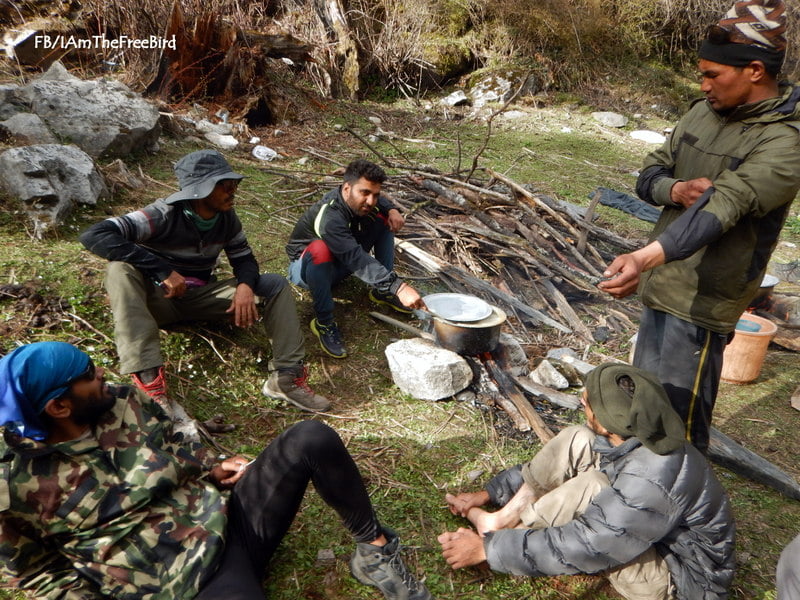 I helped in cutting the veggies & tasting the food. The half cooked dal never tasted so scrumptious.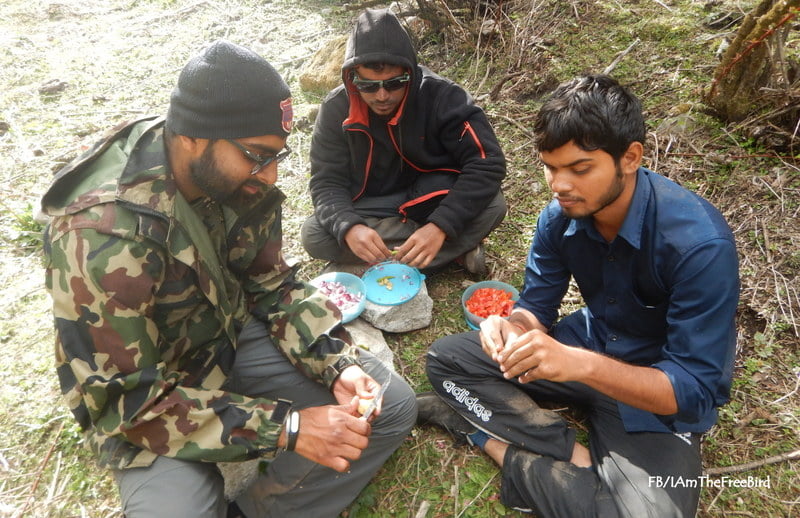 Mr. GOAT 
While we were busy with our preparations ,Ram Sir had reached Half -Link pulling Mr. GOAT with him. The story of Mr. GOAT is that he was caught in New Melling and since then been fed well to maintain a good stamina. Mr. GOAT has now to walk with us from 8642 ft New Melling to 14700 ft at Meerathang (our final base camp ). It is where Mr. GOAT would reach his final destination at the Gorichen base camp.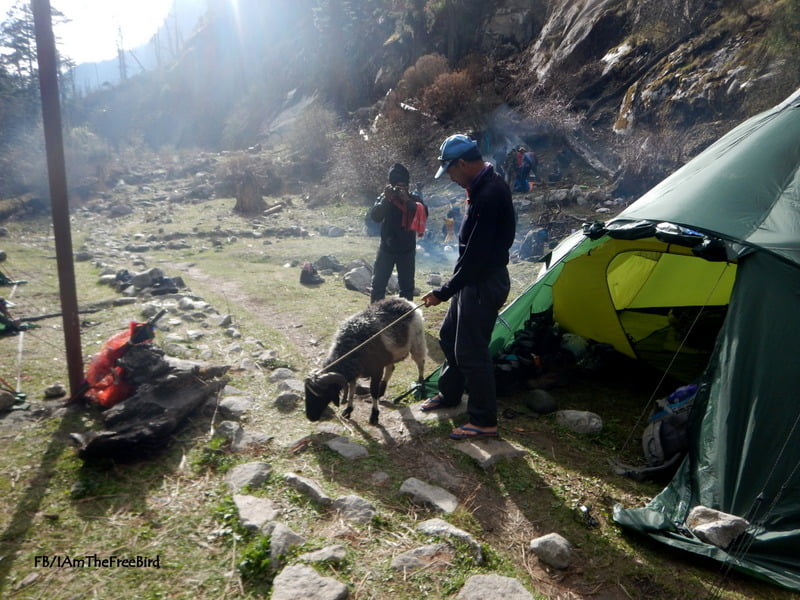 Back to the preparations, the dal was almost ready. This was the best dal you could have ever tasted. It was our fate to ravish this dal.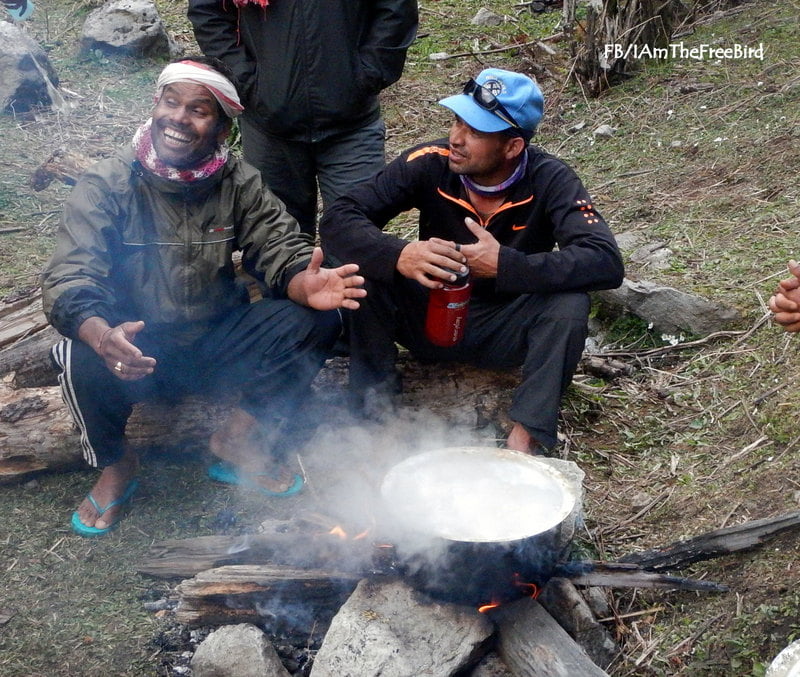 Sir  were really happy  with our effort &  was quite effusive  with praise. The other team however  were stuck with over cooked food. They ventured into food decoration as last resort 🙂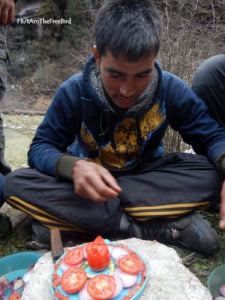 In the end food was the clear winner –  happy stomachs.
Night.
Here are some moments of river crossing & survival – VLOG 4 – i feel this is the best vlog i have made till now. Have a look
Next day we move from Half link to Mago  with above 25kgs of spine bending rOOksOOks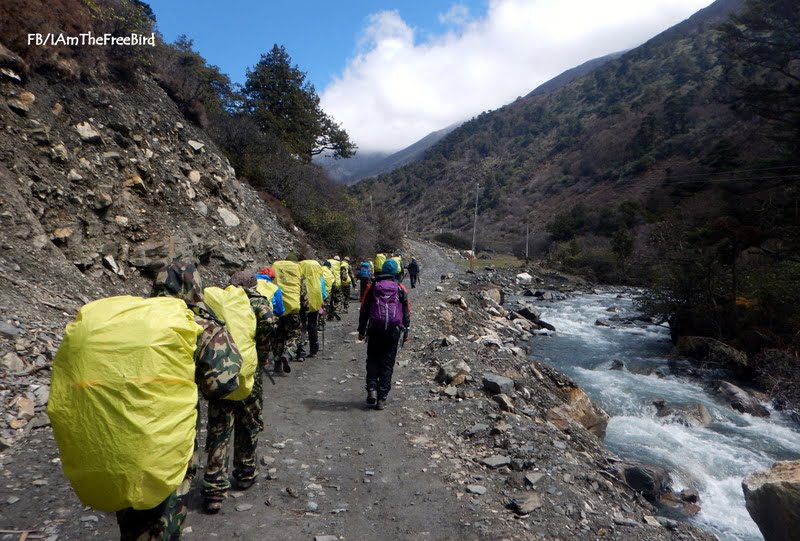 we however walked with the motivation that we would be free of pain once we take a dip in the famous cure-all-pains Hot-water-springs at Mago.
The next blog about Mago is in works. Follow my updates on FB , G+ , INSTA , TwEETER & YouTube .