2 hours in Jodhpur | Finding Dark Knight's Prison.
After successfully reaching India-Pak border near Jaisalmer on Independence day weekend ( Read about Freedom Trip: Ranau | Tanot | Bp 609 | Longewala ) the Freedom trip was successfully completed. On the way back to Mumbai from Jaisalmer the waiting time (of 4 hours for the connecting train at Jodhpur station) presented me with a wonderful opportunity to quickly go around Jodhpur city.
After the sleepless night of journey from Jaisalmer to Jodhpur, i was proclived to rest at the AC waiting rooms. But the lure of doing a quick city trip did me in.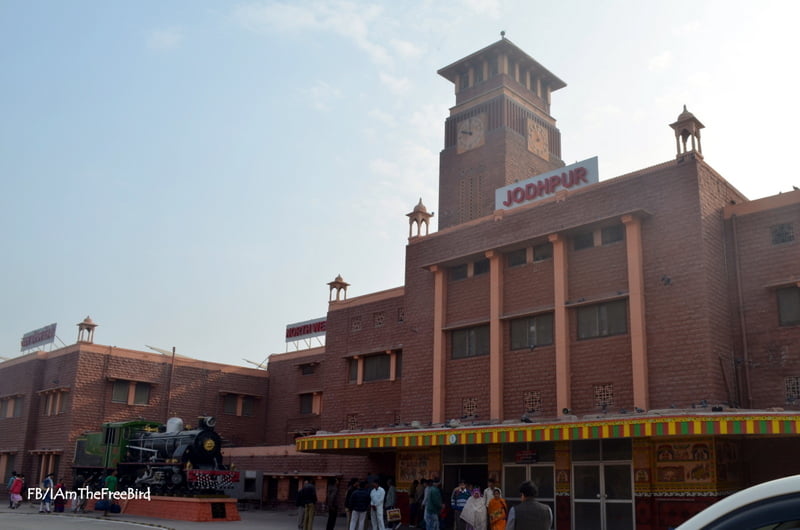 On top of my mind was to find the Batman's prison. The pit – the prison where Bruce Wayne / Christian Bale was put in by Bane was supposedly near Mehrangarh fort. During my last Jodhpur visit i had caught glimpse of this structure. My top priority of these 2 hour trip was to locate this well.
After hesitating for one hour we decided to go around the city in the next two hours and to keep a buffer of one hour before the train departure.
Few of the things that i planned to squeeze in the short duration:
• Finding the Dark Knights prison @mehrangrah fort
• Visiting Jaswant Thada, well just a glimpse
• Old market visit
• Clock tower
• Buying sweets from Janta sweets
• Lassi from Mishtilal.
• Omlette from the why so famous Omlette shop.
These were the places short listed from my last Jodhpur visit's itinerary. Last time around i visited Jodhpur for two days. ( Read: My two day budget trip to Jodhpur )
Once 2 hr trip was decided we were on the run from the moment go. At the station we chose a rickshaw to take us around the city. He quoted 300Rs and my friend agreed. I would not have paid more than 200. None the less he was an elderly figure and a good guy.
All set we started off at around 0805 hrs straight to the Mehrangarh fort. The ricksha uncle advised that the fort wont be open this early . We said we didn't intend to go inside. He was bewildered !
Enroute we stopped at Janta sweets for some food. Hungry as hell. We enjoyed the Dhokla in the ricksha itself to optimise the limited time. Handling the dhokla in one hand and taking photos & making videos by the other hand was very cumbersome. But worth it . Do watch my vlog – which -took – lots- of – efforts ( Vlog on YouTube. Click to watch)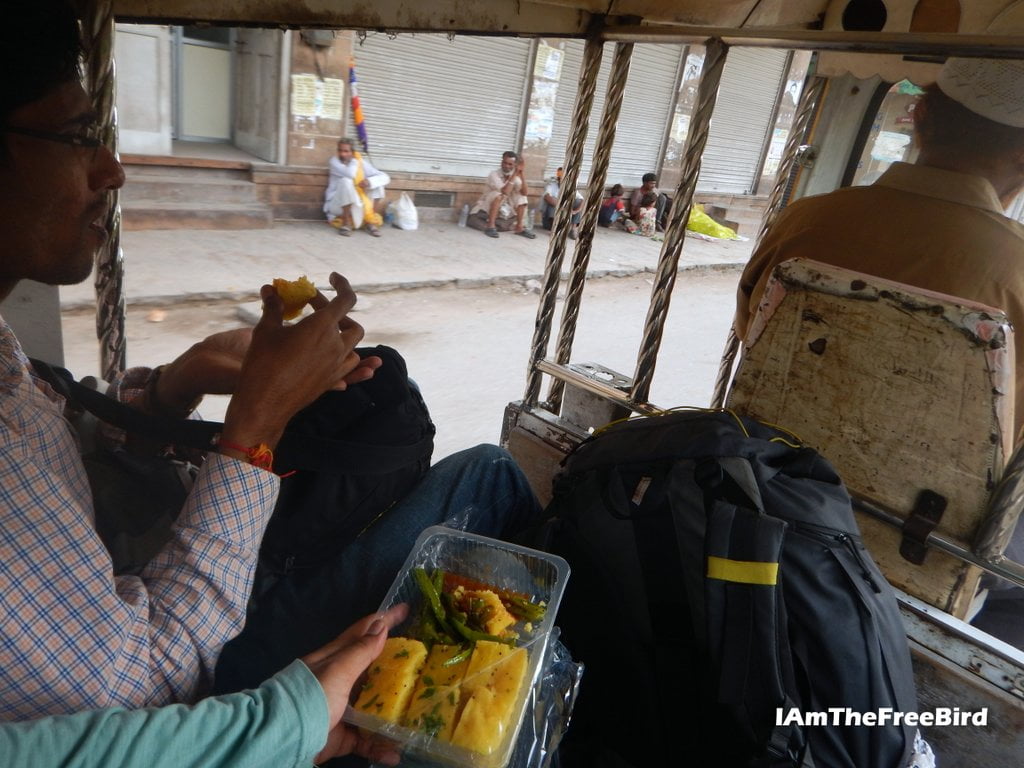 First stop was Mehrangarh fort. I was in awe of this magnificence. Having no time to waste, we continued to the right side of the main entrance in search of the well. Just after 5 minutes walk we were there.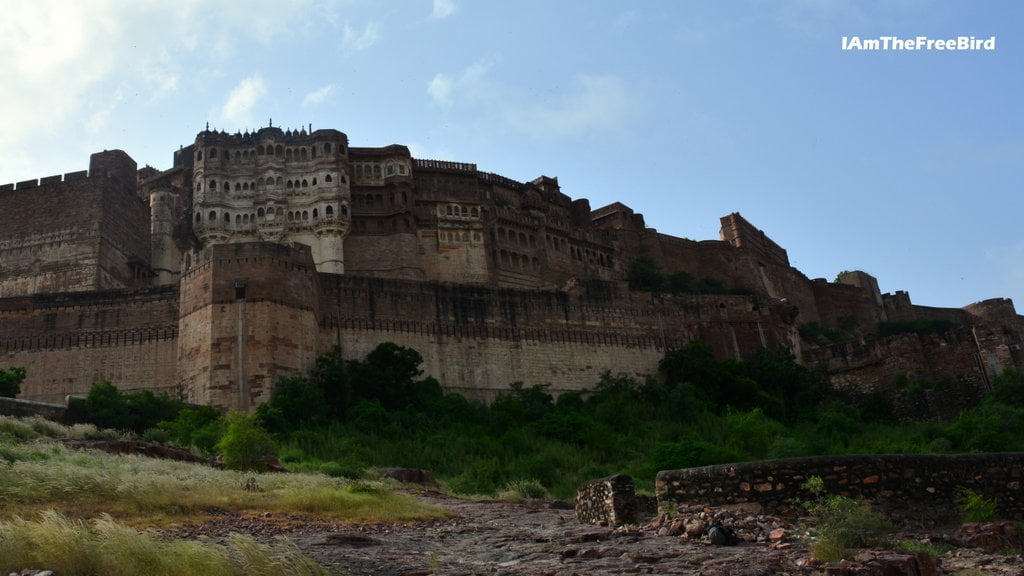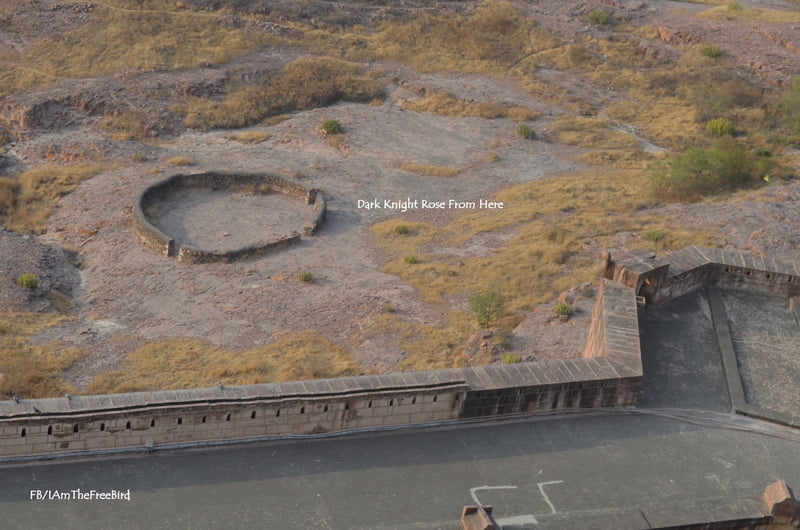 The fort just had the outline of the well, there was no well here and the remaining part of the famous scene was shot somewhere else. Some say it was shot at Abhaneri wells ( Jaipur ) while some believe that the entire set was prepared indoors. I was just happy for this fort.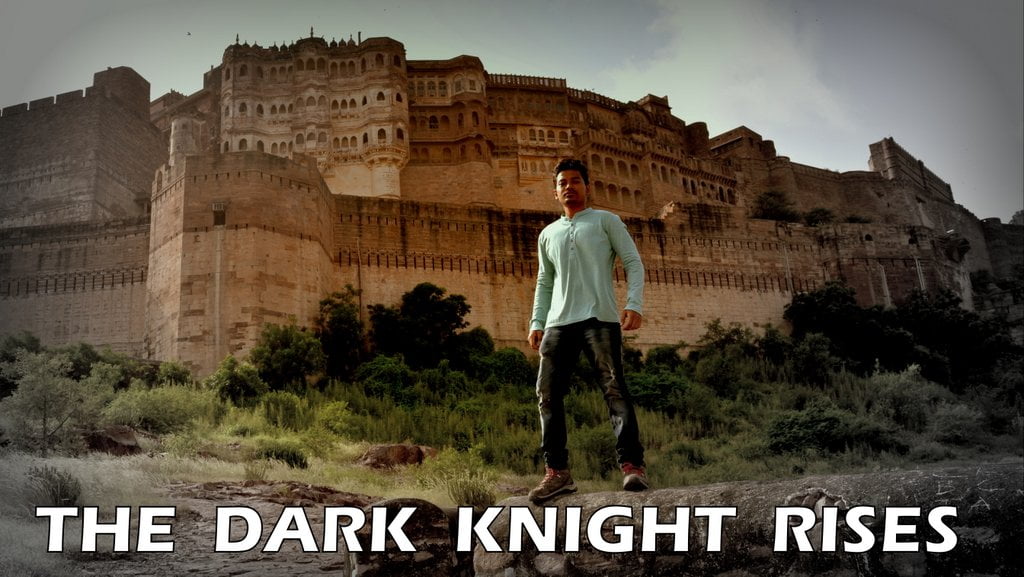 My freind Pranav helped in re- enacting the prison Dark Knight rises scene. Watch it here. ( Vlog on YouTube. Click to watch) we bid good bye to move towards Jaswant Thada . All these places are near by. Enroute Jaswant Thada is the statue of Rao Jodha – the founder of Jodhpur pointing towards Mehrangarh fort.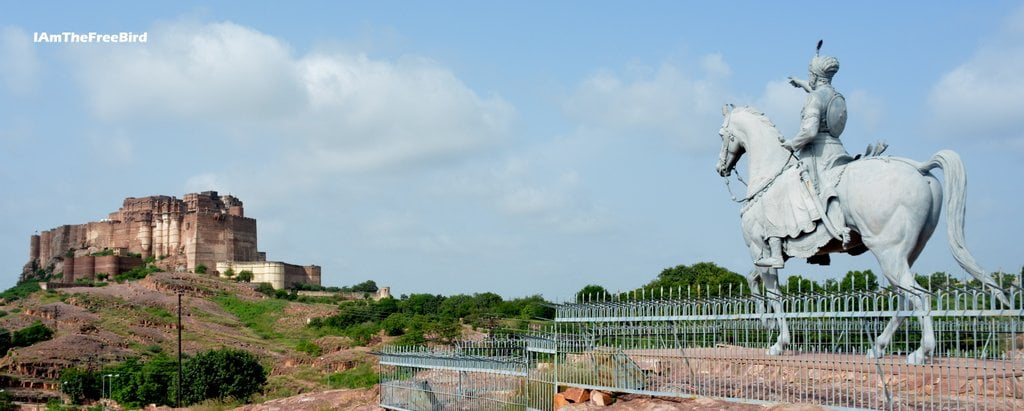 Next is this brilliance- Jaswant Thada. We just had enough time to catch a fleeting glimpse of this brilliance.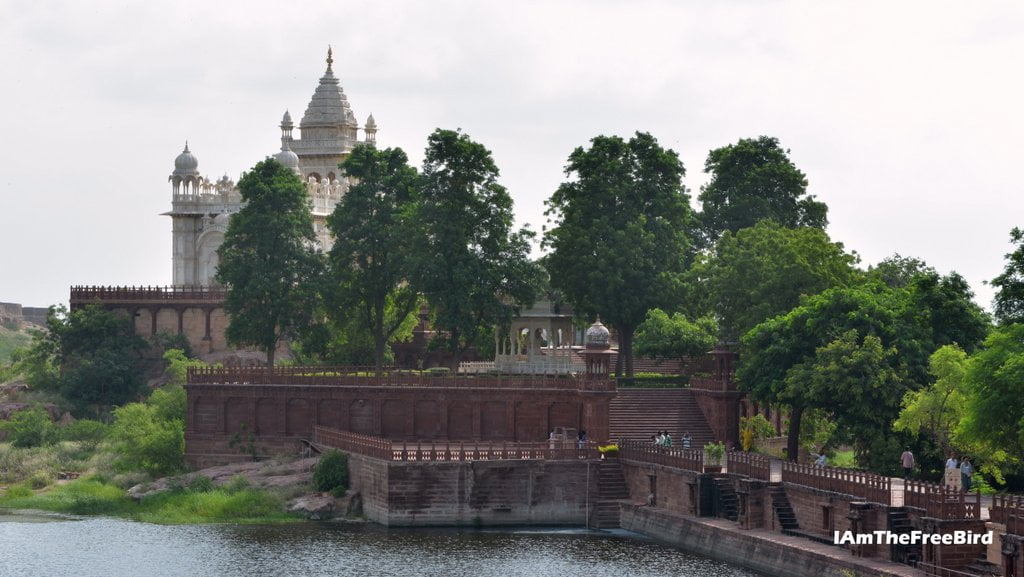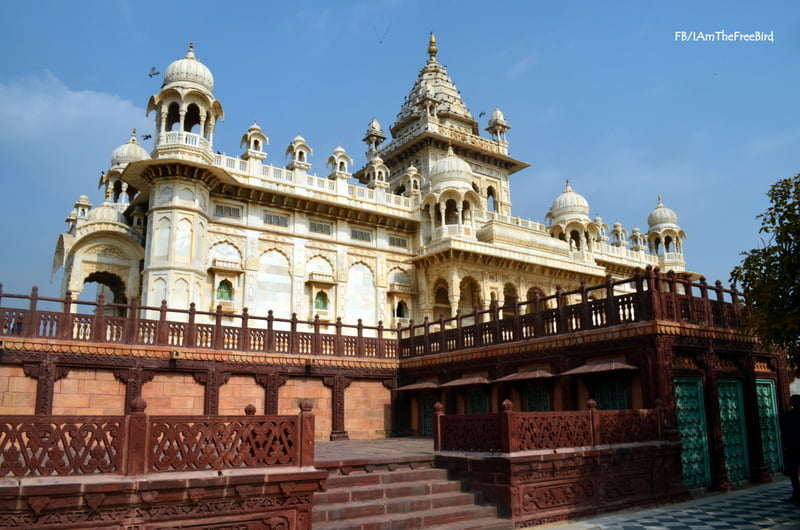 –——————————————
If you fancy my cameras
Waterproof cam 
My DSLR 
——————————————-
This is by far the most beautiful, peaceful and delicate peace of art I had seen. Read my 2 day visit to Jodhpur to find out why Jaswant Thada is a must visit.
After more than one hour into the trip and having completed the two most famous spots ( well just glimpses) we headed in the crowded city for some local flavours.
First stop enroute old market ( i don't know where the new market is ) was Gulabsagar, which is a calm lake if you ignore the vehicles passing by.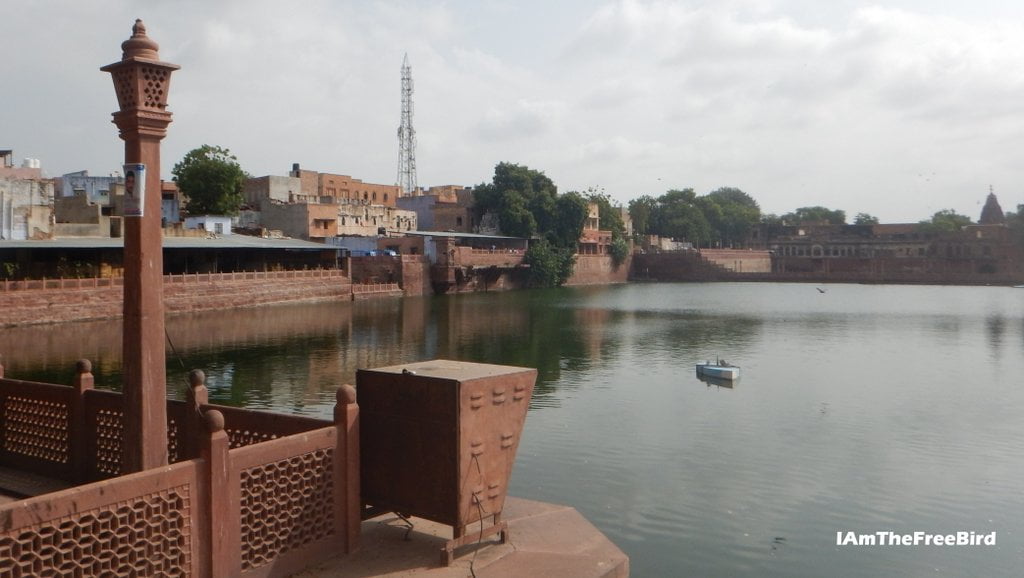 Next is the market area which is mostly closed by around 0945 hrs. Our time was ticking so we just enjoyed the watch tower and had some lassi before we headed back to the station.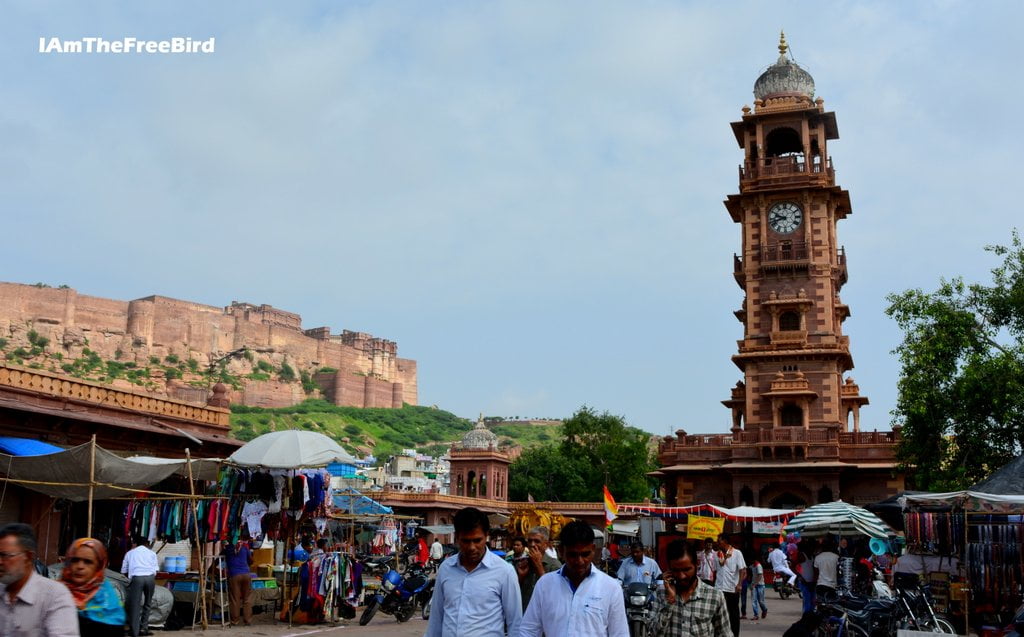 I reached the station at 1005 hrs dot. These 2 hours were very well spent. For those who haven't been here i would suggest atleast a two day trip . Read: My 2 day budget TTMM trip.
Here are few hectic moments of this 2 hr detour trip. Do watch my vlog doing a Dark Knight rise scene
If you liked reading this you can catch my latest offbeat adventures here   FB ,  INSTA ,   G+ ,  TwEETER &

You

Tube
 .